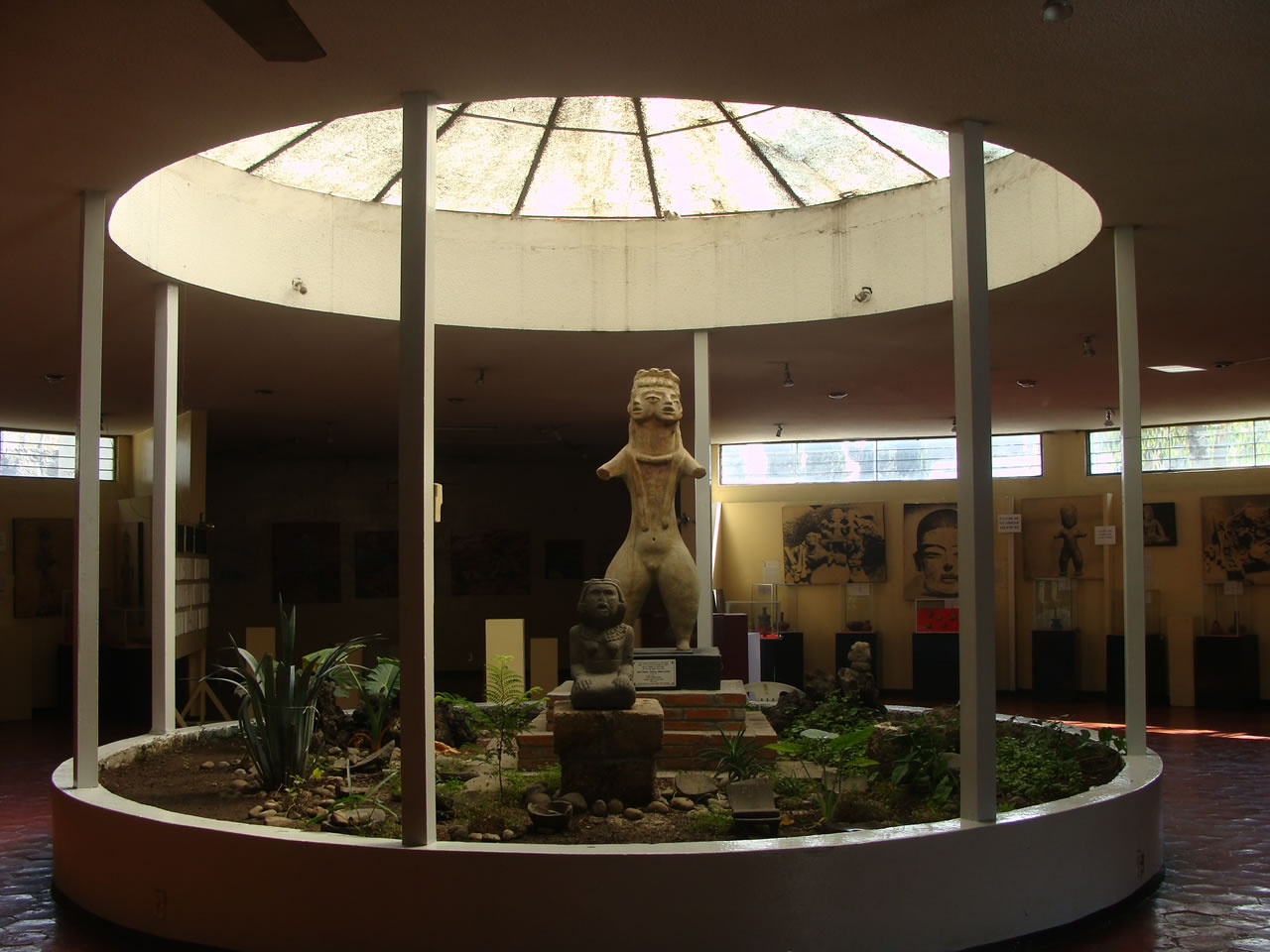 This museum offers the public the opportunity to learn about the prehispanic origins of Naucalpan by safeguarding the Tlaltica culture. It hosts over 250 pieces representative of the area which teach us about the activities which took place here 4,000.00 years ago.
The museum opened its doors on April 1974 with the objective of giving the Naucalpan community a place to showcase objects which represent our history.
While visiting the museum, one can appreciate how the Tlaltica culture goes from being nomadic to settling in Naucalpan where they leave a legacy of art and traditions.

The Tlaltica culture was one of the first to become farmers in Mesoamerica, we also know by finds in the site that they were proficient in pottery and ceramics. In the museum, we learn that this culture reached its peak in the Preclassical Olmeca period and settled in what is now Naucalpan.

Also, we know they practiced cranial deformation and dental mutilation.

According to the latest research, the Tlalticas never developed clothing or any type of language, written or pictorial. They painted themselves in red color. They were hunters and their style of agriculture was highly rudimentary before the arrival of the Olmecas.

Economy

Its economy was based on the growing of corn, though they may also have grown pumpkin and beans. The seeds were planted using a sharp sticks on fields cleared by deforestation.

This vegetable diet was accompanied with the hunting of animals such as fish, ducks, turtles, armadillos, bears and frogs. They also gathered wild fruits and roots which were used for food and basket building. The presence of raw material from distant areas show there was ample regional trade.


Art

Tlaltico produced beautiful ceramic figures. There are two types: Large, hollow and painted in red, and small, solid and painted with exquisite care.

The former almost always represent naked women covered with scan clothing or body paint.

There are also figurines of two-headed, deformed individuals. Certain individuals and trades are showcased. Ball players and contortionists among others. Ceramic pots show they were used for decoration and had a limited color palette. The most common shapes are long and short necked pots, three-legged pots and bottles. There are also trays modeled in the shape of animals and vegetables such as ducks, fish and pumpkins.

The Tlalticas were lost in history and were not discovered until 1942.

Entrance to the museum is free and showcases figurines and pottery from this civilization.

Don't miss out on visiting this museum!

Gustavo Baz no. 200
Col. San Luis Tlatilco
Naucalpan de Juarez
Tel. 53002705
Monday - Friday: 9 a.m. to 6 p.m.
Saturdays and Sundays: 10:00 a.m. to 5 p.m.
Sabados y Domingos: 10:00 a 17:00 hrs.
>>> View Gallery