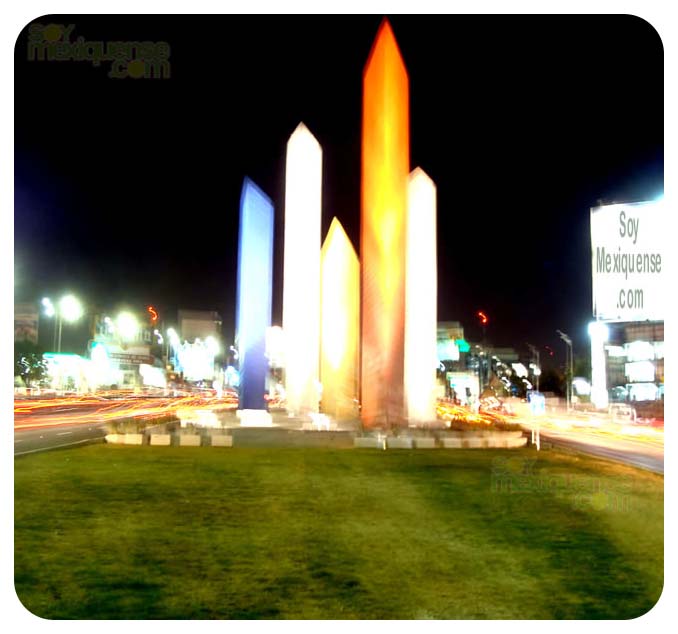 Read on and learn things you may not have known regarding this beautiful municipality and marvel at its history.
Naucalpan means "on top of the four homes" and it is undoubtedly one of the wealthiest cities in the country. Here, you will find the famous Plaza Satellite shopping mall. Which was built in 1971? In case you wondered which "four homes" we were referring to, they are: Tlatilco (Place of the hidden things), Totoltepec (place of birds), Huitzilacasco (place between lances) and Totolinga (place of chickens).
If you live there or have visited, you will have noticed that Naucalpan houses several residential areas which showcase its economic prosperity. A few examples are: El Molinito, Minas Palacio and El Capulin. In stark social contrast to these residential areas are: Ciudad Satelite, Lomas Verdes, Echegaray, Lomas de Tecamachalco, Lomas Del Hipodromo, Jardines de San Mateo among others. These last residential areas were built in the 70's.
Naucalpan also boasts fine schools and universities like the FES Acatlan and Colegio de Ciencias y Humanidades (CCH) Campus Naucalpan. It also houses the ESIA Temachalco of the Instituto Politecnico Nacional, Escuela Normal de Naucalpan, Colegio de Bachilleres in Lomas Verdes and two CONALEP campuses (El Molinito and Valle Dorado).
If you live in or are planning to visit Naucalpan, you simply cannot miss:

El Museo de la Cultura Tlatilca (The Tlaltica culture museum)

La Zona Arqueológica "El Conde" (Arqueological site "El Conde").

Las Torres de Satélite (Satelite Towers)
You may also want to visit the De Los Remedios Acuaduct, Moctezuma Mountain and Naucalli Park, among others.
---
FES Acatlan, UNAM (University)

Located in Naucalpan, the FES Acatlan belongs to the UNAM, the oldest University in the American Continent. It offers degrees in Civil Engineering, Arquitecture, Graphic Design, Law, Applied Sciences and Computing, Communication, Political Science, International Relations, Sociology, Pedagogy, Philosophy and History.

The language center also offers courses in the following languages: German, Arabic, Chinese, Spanish, Finnish, French, Classic Greek, Modern Greek, English, Italian, Japanese, Latin, Nahuatl, Otomi, Portuguese, Russian and Swedish
Address: Av. Alcanfores y San Juan Totoltepec s/n, Santa Cruz Acatlán, Naucalpan, Edo. de México, C.P. 53150. México.
---
Did you know that Alex Syntek, Enrique Rangel Arroyo, Joselo Rangel, Emmanuel del Real and Ruben Albertan (members of the popular group Café Taube), Fernando Delgadillo, Regina Orozco, Martha Higareda, Tatiana, Manuel "El Loco" Valdez, Beto "El Boticario", Gaby Platas, Ninel Conde, Evita Muñoz "Chachita", Maribel Fernández "La Pelangocha", "Pompin" Iglesias; are all from Naucalpan?
World class athletes such as Víctor Estrada, Soraya Jiménez, Carlos Mercenario, Tatiana Ortiz, Fernando Platas, Luis García Postigo, Nara Falcón, Belem Posadas have also been born here.
So, if you were born in Naucalpan, feel proud of your city, one of the State of Mexico's best.
Satelite:
Here you can see some pictures of Naucalpan, from a long time ago: