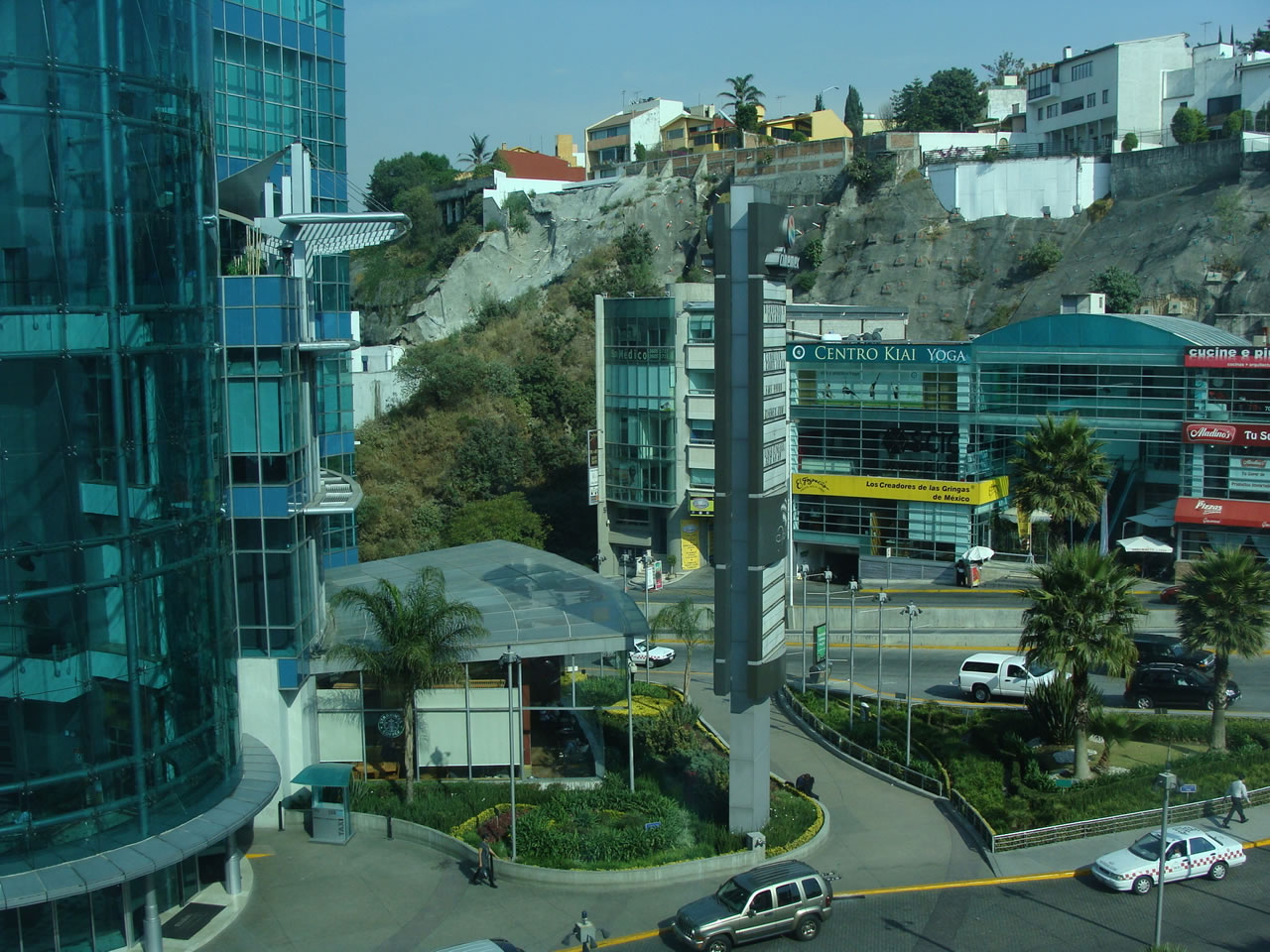 Interlomas is a commercial and luxury residential area located in the city of Huixquilucan, State of México.


It is made up of many neighborhoods, with Centro Urbano Interlomas being the main neighborhood. Nevertheless, the surrounding are also is part of this commercial and residential complex. They are Bosques de las Palmas, Jardines de la Herradura, Villas de la Lomas and Palo Solo.
The main avenues and streets cross several neighborhoods such as Magnocentro Boulevard, Palma Criolla, Paseo de la Herradura, Lomas Anahuac Avenue and De La Barranca.
Interlomas boasts over 80 buildings with heights ranging from 50 to 120 mts. All of them built from 2001 to the present. Showcasing tremendous development. This area is extremely well placed due to its nearness to the capital of the country, Mexico City.
It is also close to Naucalpan and now thanks to the Toll Highways Circuito Exterior Mexiquense and Chamapa Lecheria-Toluca, it is only 30 minutes from Cuautitlan Izcalli at the north of the state of Mexico.
SHOPPING MALLS
1.-"Centro Comercial Interlomas"
One of the first shopping malls, you will find stores such as Sanborns, Chedraui, Cinepolis and Hermanos Vazquez.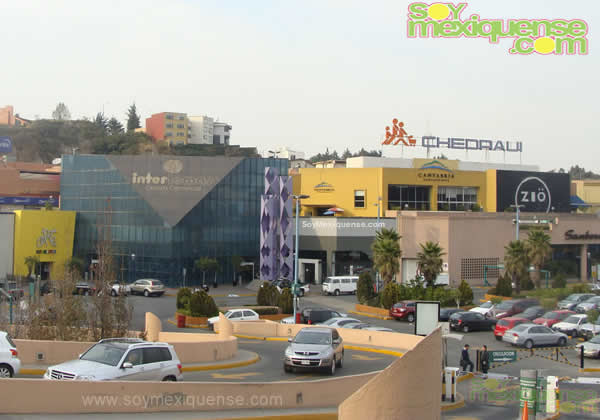 2.-MagnoCentro 26 - Fun & Fashion

This is one of the newest and more complete shopping malls. You will find several Argentine and Italian restaurants, furniture stores, Cinemex movie theaters, Starbucks. We recommend the following places:

CassaNova Roots.- Original Chinese tea recipes from Taiwan, where you can purchase their famous Black Pearl Tea. Which is a frappe style tea served with flavoring of your choice and black pearls at the bottom of the glass. You are provided with a wide straw to enjoy them as well. Learn more at: http://www.cassavaroots.com

La Vid Argentina.- Excellent Argentinean restaurant which features a buffet for 139 pesos. On Fridays there is a Tango showcase. More information at: http://www.lavidargentina.com/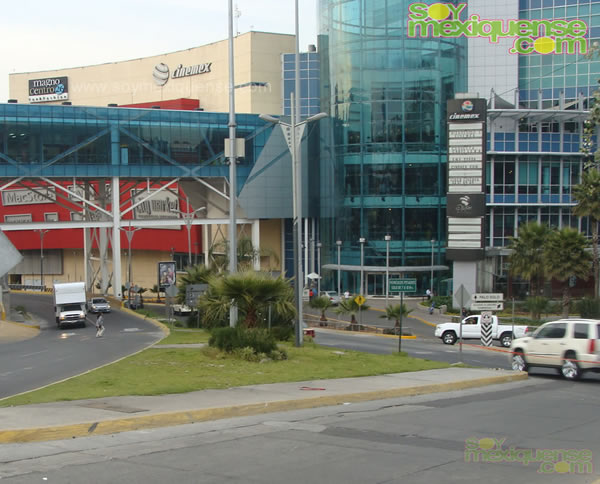 3.-Centro Comercial Parque Interlomas
Located on Avenida Jesus del Monte No.34 Interlomas, Huixquilucan, it was opened on June 4th 2010. It holds a theater with 700 person capacity. To stay up to date with events featured in this theater, visit this page.
You will also find:
Living Area with 324 apartments
Office Tower with 6,000 square meters.
Shopping mall with three levels and a total of 15,000 square meters
6,000 square meters of green spaces open to the public.
Official Web Site: http://www.parqueinterlomas.com
Here is a short video with more information.
BUSSINESSES, RESIDENTIAL AREAS AND NIGHTLIFE
Lomas Country Club. Golf Club and residential development which also houses a fine dining restaurant. More information at:
http://www.lomascountryclub.com/

You will find many other businesses in Interlomas. Such as: Toyota dealerships, Honda, Mercedez Benz, Chrysler, and Audi. Also, there are several private neighborhoods with all amenities.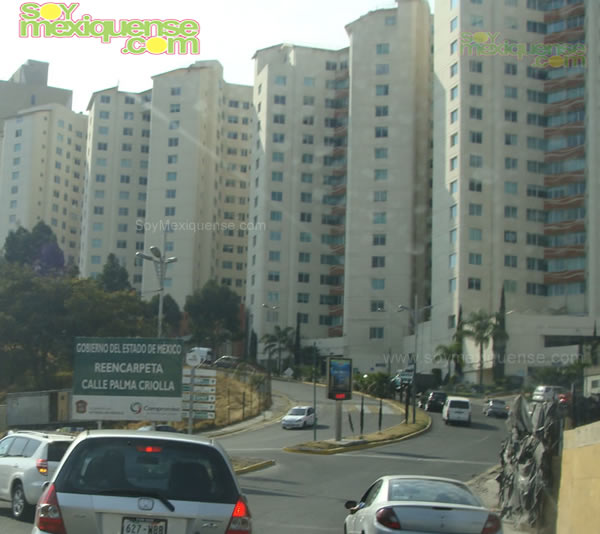 SOMEWHAT DANGEROUS FOR PEDESTRIANS
Having visited Interlomas on several occasions, we realized it is primarily designed to get around by car. Car speeds are high, crosswalks are dangerous and not numerous. Take care when walking.

HOW TO GET THERE
1. From the north of the State of Mexico (Tepotzotlan, Cuautitlan Izcalli) by Toll Highway.- Take Circuito Exterior Mexiquense and head towards Toluca. You will come to an exit for Interlomas at about 26 km. It is past the Huixquilucan exit.
| | |
| --- | --- |
| | |
| Once past the Ford dealership, take Circuito Exterior Mexiquense. | Take immediately to the left |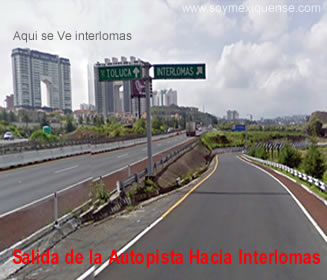 Exit Towards Interlomas
25-30 Kms
2.-From Naucalpan by Toll Highway.- Take the Toll Highway towards Toluca. After a few kilometers, take the Interlomas exit.
3.-From Toluca by Toll Highway.- Take the highway towards Mexico Cuota and take the right lane. Take the first exit after your first Toll booth. It will read "Naucalpan, Lecheria". Follow the signs which read "Mexico Libre-Naucalpan". Keep heading straight and take the Interlomas exit.



| | |
| --- | --- |
| | |
| After taking the Toll Highway to Toluca-Mexico. Take a left on the sign which reads Naucalpan. | The first and second signs will take you. |
Map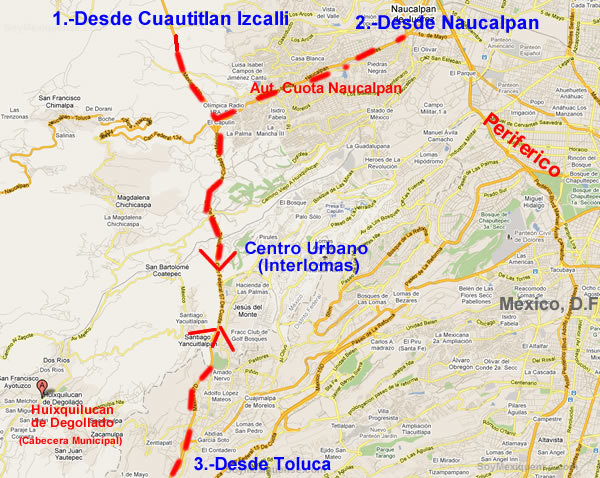 View Larger Map
>>> Interlomas Galery