This past Monday June 13, 2011 was the headline day of celebration in Tultitlan's yearly fair held in honor of San Antonio. Tultitlan is a city located in the State of Mexico.
With a festive atmosphere, downtown Tultitlan was filled with musical groups, a handcrafts market, regional candy stands and a mechanical fair.
The San Antonio Parish was adorned with illustrations celebrating San Antonio, where an open mass was held to give a start to the celebration.
A peculiar tradition of the people of Tultitlan is the following: Young women who wish to find a boyfriend have to ask 13 different men for a coin, which they glue onto a red ribbon and then lay at San Antonio's feet.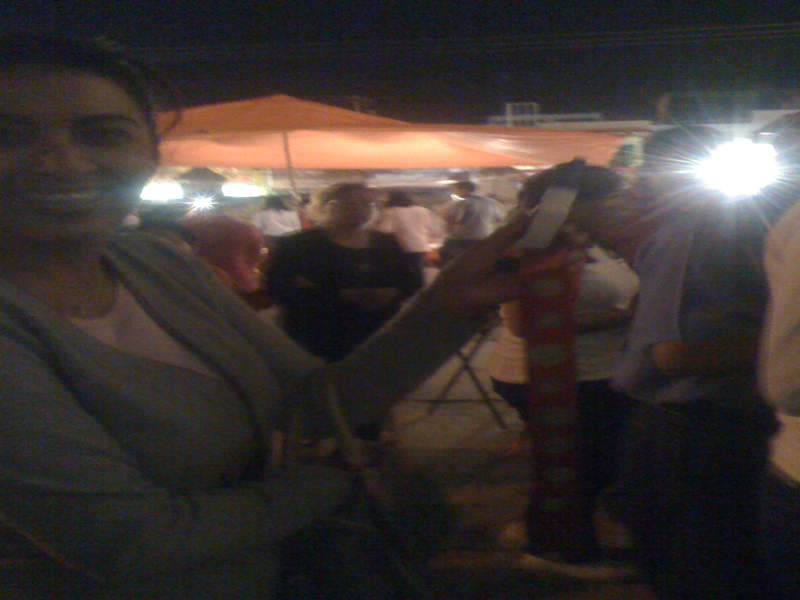 The popular musical groups "La Sonora Santanera" and "La Sonora Dinamita" were present at the municipal theater. Both played free of charge.

At the Parish entrance, a firework tower with the image of Saint Antonio was lit to great popular enjoyment. Once the fireworks display finished, the music began and people formed circles to watch couples perform traditional dances.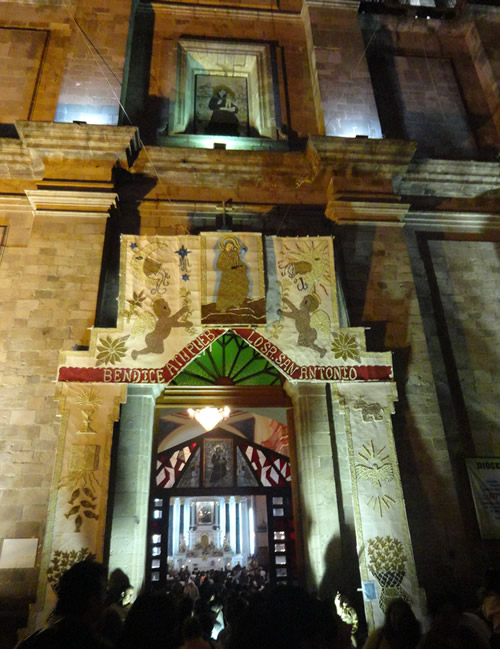 The following are photos of the event:
View Event Video: