Hot Air Balloons, motorcycle and children shows, gastronomical even and music were all showcased at the 7th Annual Festival Aerostatico Amanecer 2011.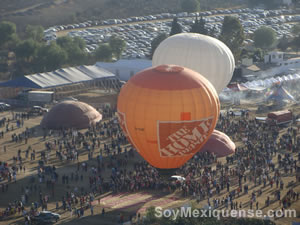 At 7:00 am on Saturday of march 20th, over 25 hot air balloons were being readied for flight at the Volare flight departure site located in Teotihuacan, State of Mexico.
People were eager to partake of one of the most beautiful sights in Mexico: the Teotihuacan archeological site. Here, you can marvel from on high at the sun and moon pyramids, the Quetzalcoatl temple and the Calzada de los muertos roadway. Passengers enjoyed approximate flight times of 45 min.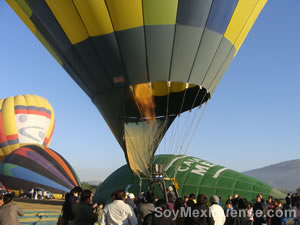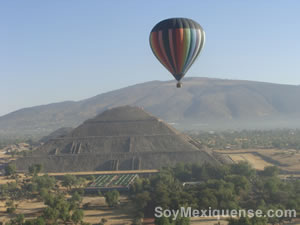 At flight's end, the hot air balloons landed in open fields, where tourists were driven back to their starting point.
Of course, once back, tourists could not miss out on typical Mexican dishes such as tamales, atole, coffee made in clay pots, pambazos, quesadillas, tlacoyos and fried chicken..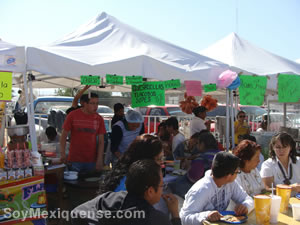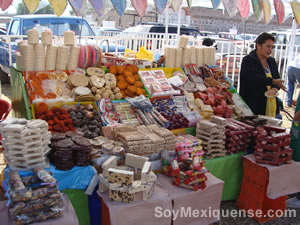 Children had many activities to choose from. Among them were petting zoos, movies and children shows.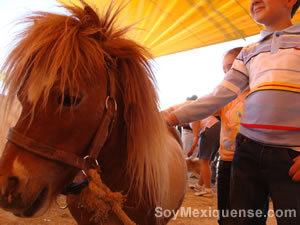 At around 11 am. the motorcycle club "Los Hunos" arrived to give a performance which ranged from individual tricks to towers created with 3 moving motorcycles. Tourists were also asked to participate by laying down on the ground beneath wooden planks which the motorcycles were to jump over. At the end of the show, several wooden planks were lit and ridden through by a stunt rider. The local firefighter chapter put out the planks and proceeded to spray the onlookers who appreciated the gesture as it helped them keep cool..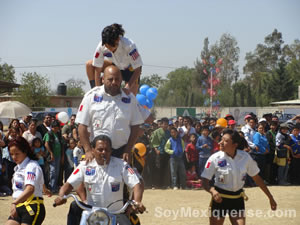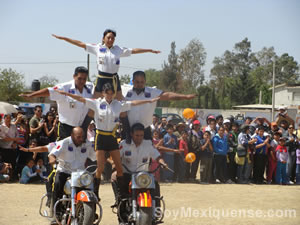 At midday, people bought local food, visited the zoo, bought keepsakes and either walked or took the bus to the pyramids in order to celebrate the arrival of spring and wait until 6 pm to continue celebrating with the musical group "Banda Sinaloense" and with a massive firework display.
There was also a handcraft market and other musical events at the Feria de la Obsidiana which took place at the same time and relatively close to the archeological site..
Click here to watch video of this amazing festival:
Pictures: